Perhaps there is no other text editor you need to work with. study specifically. However, if you learn to work with Vim, then a person gets amazing advantages over other people. Vim is usually already installed on most Linux systems and basic skills working with it are simply necessary for most developers.
Because this editor has its origins in the times when there was no Internet at all, the mouse had not yet been invented, and computers were terminals with a cathode ray tube and a keyboard that did not have arrow keys, then working with this editor looks akin to the dances of a shaman for the uninitiated.
One of the important advantages of this editor is the plugin system. It is thanks to this system that it is possible to transform Vim like an IDE, get syntax highlighting, auto-suggestions, file system navigation and much more.
There are many resources to help you learn how to use this editor, but I thought, if vim has so many plugins, is there a plugin for learning functions the editor himself? And it turned out that yes, there is!
Is is called vim-tutor-mode! In order to install it you need first to install vim-plag - it is an extention manager for vim. Then in a file ~/.vimrc you should add this line: "Plug 'fmoralesc/vim-tutor-mode'" to finalize plugin installation call: :PlugInstall
If the plug in installed successfully, you can start it with command :Tutor.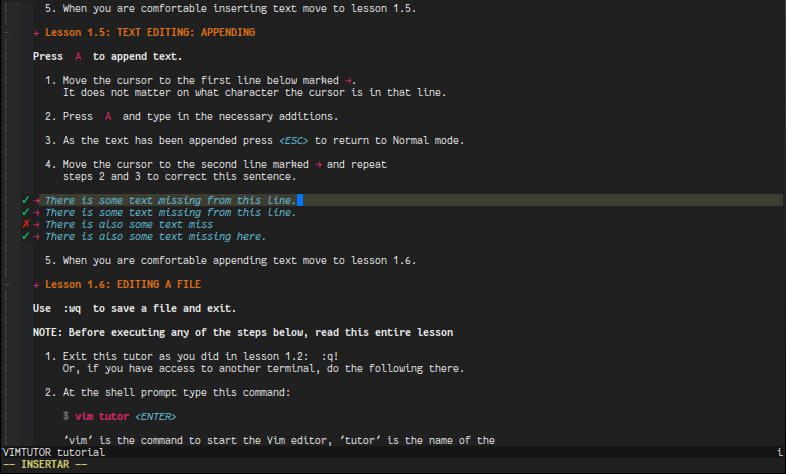 The tutorial covers the basic functionality of the editor, including working with files, searching and replacing, editing, running operating system commands, and more.
The passage took me several days in small sessions of about an hour a day. Passed on the phone in Termux, on the computer it should be even faster.
blockhain
Installed an interesting aplication that makes me to move more. The idea of the application is to transform the steps you do daily into cryptocurrency tokens. These tokens theoretically you can sell in the market and earn some money. Of cource it is practically not acchievable. Each 1000 steps is being converted into one GEM. In the application you have a beast called CAThlethe. You should walk in order to make your CAThlete stronger. The number of daily steps theoretically allows you to increase your chances to win a fight with other CAThlets.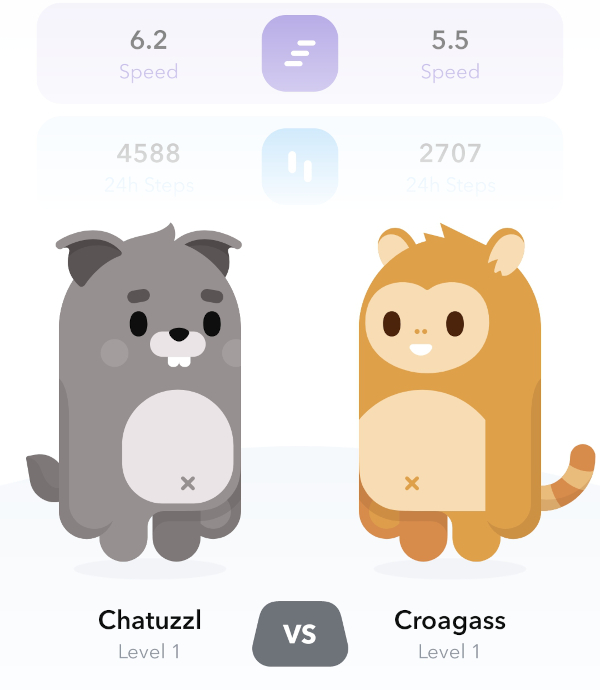 Of cource an app is not perfect. It is not clear to me how I can use GEMs I have earned, how to transform theme to anything. But the idea is interesting and at least it motivates me to move more.
Recently something was updated automatically in the phone firmware, after which funny pictures with funny facts began to appear on the lock screen instead of the boring image that I put there by purpose. Maybe for someone it's ok, but it wildly pissed me off. One time I already turned off this pornography, but I completely forgot how. Separately, it infuriates that, until you find how to finally turn it off, you will ruin more than one setting and then look for how to turn it back on.
In the end, I found how to turn it off properly - go to Settings, select "Always On Display & Lock Screen", find the "Wallpaper Carousel" section, go there and cut it to hell.
It's not easy to cut it down just like that right away - at first the application will offer to use your own photos instead of turning off the functionality completely - don't get be caught in this trap, refuse. Then the application will ask you to give a feedback, what exactly did not you like - we politely answer, or we send it impolitely.
After the above, it turns out that the carousel is still in place! No need to despair! We go to the wallpaper settings and once again set the background image on the phone screen.
Now everything works as it should - the phone has again become quite boring and has turned from a time waster into a smart assistant in life.
The team which is developing the TON cryptocurrency offered everyone to make a network status page as a contest. I took part in this contest and got tons of fun.
Since the topic is very interesting to me, I thought, why not? At the very least, there will be motivation to figure out how it all works and what it consists of.
I did not have time to do everything planned, but more or less a working prototype turned out. Here you can check out the demo of the project.
The data is collected on a home server where a lightweight client of the TON network is assembled, which requests data about the system and puts it in the InfluxDB database. The server part written in nodejs reads the prepared data and shows the data in the browser by the client to react.
The code is posted on github.