I have created a new device for experimenting with Asterisk. For some reason, the firmware made by the author of raspberry-asterisk hangs at random times. Sometimes it works for several days, sometimes it freezes after a few minutes. At first, I sinned on the raspberry itself, then on the SD card, then on the power supply. However, the device freezes stably.
Yes, I know that it is impossible to assemble a stable working device with an asterisk on a ten dollar board that will fully fulfill the functions of an "adult" ATC. I know that for something more serious you need more serious equipment. But I still want to know how to do it!
Having adjusted the memory and temperature monitor of the device, I noticed that the device does not consume a lot of memory and does not go into CPU throttling, but, nevertheless, the processor temperature is slightly higher than on a similar device without an asterisk.
I decided that it was all about the firmware itself, because even the author of rasbnerry-asterisk no longer supports Raspberry Pi Zero in new images.
Therefore, I decided to install Asterisk on Debian from scratch, fortunately, the are already many instructions in the net how to do it. In order to do it I ordered a new board and a USB hub. The board was powered from the same hub which is goos - not all devices allow that but this one worked as expected. The USB stick was also successfully discovered by the device as well.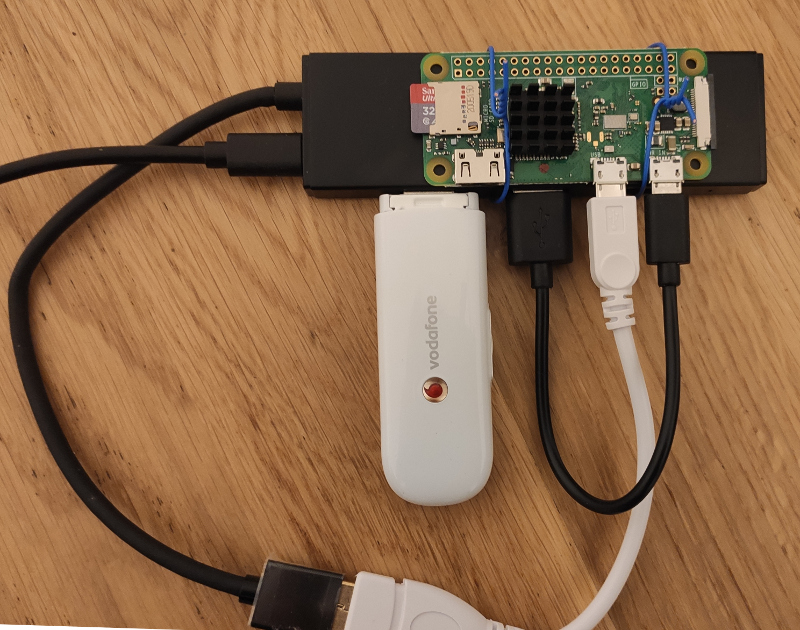 Compilation of the asterisk took several hours, but everything worked as it should and in the end I got a completely working system.
So far the device works stably - let's see how long it will work in this incarnation.
P.S. Works stable not reboots, no freezing, so the problem was in original firmware. Looks very promising.
Sometimes when when you develop, for example, an online shop you need the credit card number that passes the credit card validation test.
There are many sites that could give you a bunch of random cards e.g. this one.
But much simpler to remember couple of them so you do not need to copy paste anything fromt third party resources.
There are two numbers that can be used in this situations which can be easily remembered:
4111 1111 1111 1111
and
4242 4242 4242 4242
I did know about the first one but I did not know about the second one which is also quite easy to remember.
Such an incredible idea of using a smartphone with front camera as an eye tracking device. I love this approach!
Tried out creating custom Alexa Skill. There is a great tutorial for doing that.
Good thing that it works immediately on my mobile device so it is not required to publish it if you build something for fun!
One thing did not work well for me - I can not access and delete stored information in the S3 Bucket that is used to store my birthday, therefore I can not run an application more than once. Lets see if the issue will be fixed or I have to ask support to help me out.
The voice assistans with time will be very popular - such devices are very cheap now but I would use them with caution - there are still many problems and skills are very basic yet.