2021-04-13
New device to play with Asterisk
I have created a new device for experimenting with Asterisk. For some reason, the firmware made by the author of raspberry-asterisk hangs at random times. Sometimes it works for several days, sometimes it freezes after a few minutes. At first, I sinned on the raspberry itself, then on the SD card, then on the power supply. However, the device freezes stably.
Yes, I know that it is impossible to assemble a stable working device with an asterisk on a ten dollar board that will fully fulfill the functions of an "adult" ATC. I know that for something more serious you need more serious equipment. But I still want to know how to do it!
Having adjusted the memory and temperature monitor of the device, I noticed that the device does not consume a lot of memory and does not go into CPU throttling, but, nevertheless, the processor temperature is slightly higher than on a similar device without an asterisk.
I decided that it was all about the firmware itself, because even the author of rasbnerry-asterisk no longer supports Raspberry Pi Zero in new images.
Therefore, I decided to install Asterisk on Debian from scratch, fortunately, the are already many instructions in the net how to do it. In order to do it I ordered a new board and a USB hub. The board was powered from the same hub which is goos - not all devices allow that but this one worked as expected. The USB stick was also successfully discovered by the device as well.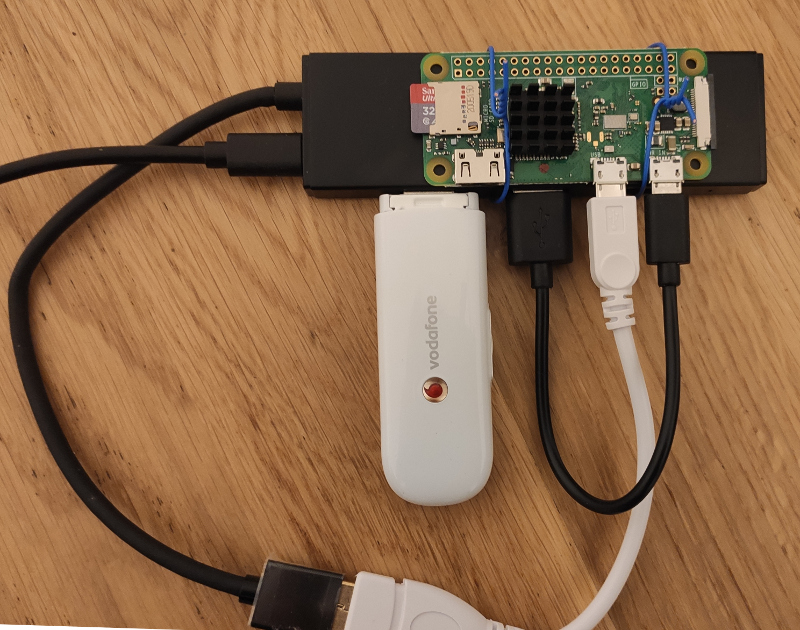 Compilation of the asterisk took several hours, but everything worked as it should and in the end I got a completely working system.
So far the device works stably - let's see how long it will work in this incarnation.
P.S. Works stable not reboots, no freezing, so the problem was in original firmware. Looks very promising.

RSS комментариев
разрешены только теги br, font, span, p, strong, u, p, blockquote, a, div, img - остальные будут безжалостно удаляться