2023-03-30
The Secret 5 AM Club
"The 5 AM Club" is a self-help book written by Robin Sharma, a well-known leadership expert and author. The book focuses on the idea that waking up at 5 AM can lead to increased productivity, focus, and happiness.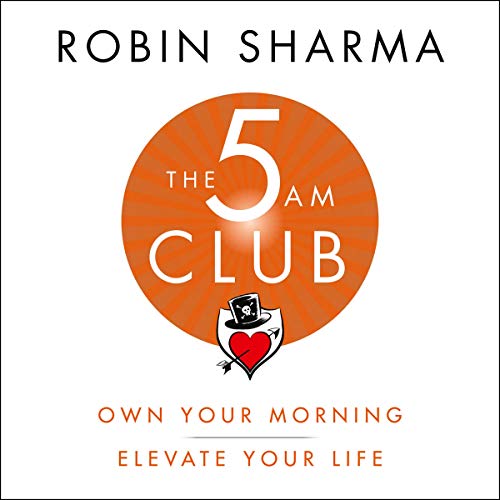 The book tells the story of a struggling artist, a burnt-out entrepreneur, and a beggar vagabond who all attend a couching lection led by a mysterious and wise mentor named The Spellbinder. Very soon appears that beggar vagabond is not the one who he pretents to be. This event drasticaly changes live of these characters.
The book is well-written and engaging, and the author provides practical advice and exercises for readers to implement in their own lives. However, some readers may find the book's emphasis on waking up at 5 AM to be unrealistic or difficult to achieve.
Overall, "The 5 AM Club" is a helpful and inspiring read for those looking to improve their productivity and overall well-being, but readers should approach the book with an open mind and willingness to make significant changes to their daily routines.
I haven't come across a more inspiring book in a long time. Robin Sharma knowingly has the fame of a person who knows how to motivate. After Jonathan Livingston Seagull, I thought I couldn't find a more positive book. It's nice to know that I was wrong.
P. S. ChatGPT helped me to to write this blog post, — awesome tool that will change out lives very soon.

RSS комментариев
разрешены только теги br, font, span, p, strong, u, p, blockquote, a, div, img - остальные будут безжалостно удаляться